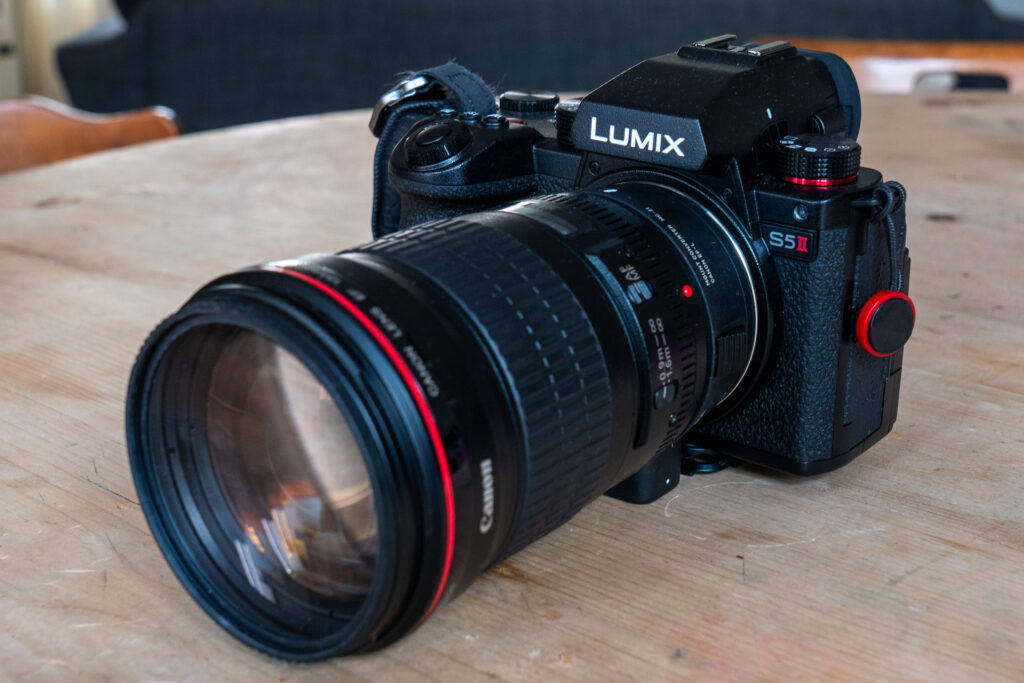 When I searched myself before getting the Sigma MC-21 EF adapter I didn't find much information on using this particular combination, so I thought I'd report my findings. This is not a scientific test, just my impressions after using it for a while, and comparing it subjectively to a 5D mark IV. I've also tried it out on the original S5.
In short – it works fairly well in photo mode on the S5 II, but not as quickly as a 5D, and you should use continuous AF mode to avoid contrast-detect AF. It is basically unusable on the original S5 and thus the S1, S1H and all micro four thirds models older than the G9 mark II.
For video I wouldn't consider it usable outside of a controlled environment – it's too noisy and slow, and I couldn't get it to work as well as it does in photo mode with continuous AF (C-AF).
Continue reading