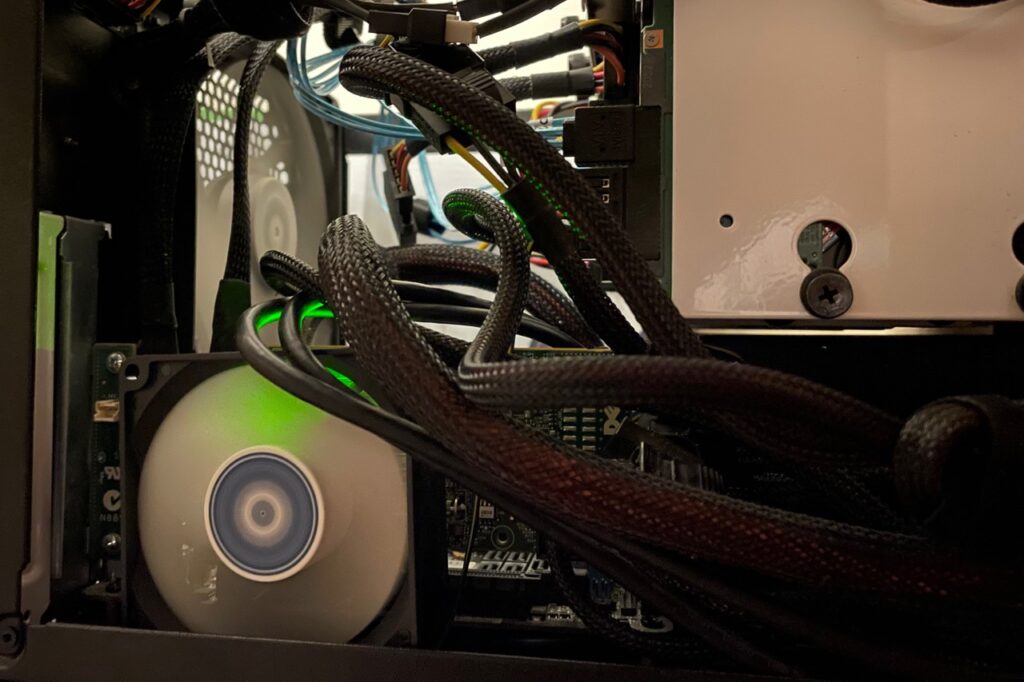 Some long time readers of this blog may remember my home server articles, the most recent being "Ubuntu Home Server 14.04 – A DIY NAS". There haven't been any more recently because there's not been much to report. The server described in that article, built in 2014, has been backbone of my home network ever since.
Since then, I have swapped out hard drives a couple of times (it now contains 2x16TB Seagate Exos and 4x4TB Seagate IronWolf), doubled the ram to 8GB, and added a NVME riser card (along with a cheap 128GB NVME SSD), so I could have a separate boot drive while using all 6 SATA ports for hard drives.
Along the way it also lost HTPC and media player duties to an Apple TV, so now it's little more than a file and backup server with Plex Media Server, Syncthing, and Duplicati installed. And the operating system has been upgraded from Ubuntu 14.04 to 16.04, 18.04, 20.04 and now 22.04.
A couple of weeks ago though, it failed. And by failed I mean, all I got was blank screen when powering on. No post, and no signs of life other than spinning fans.
My immediate thought was a loose connector, or possibly memory or motherboard failure, so I disconnected everything, blew the dust out and plugged everything back in. With the hard drives unplugged, everything worked. With 4 hard drives plugged in it still worked. Then it failed again when I connected the last two.
By now I figure I'm looking at a dodgy SATA cable, SATA port, or hard drive, but the core components are obviously fine. So why not give it a minor overhaul at the same time?
Continue reading