Who am I?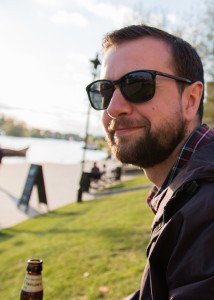 London-based Kiwi, Software Engineer (ex-Devops) by trade. My hobbies include photography, skiing, and coding (Python and Go in the past, now-days generally Java).
This blog is not tied to any specific subject, so you'll find anything here that tickles my fancy – which so just happens to be photography and IT stuff most of the time. :)
Any reviews here are my honest opinion and are not influenced by any commercial arrangement. Generally they are of products that were purchased by myself, for my own personal use, and I will disclose if this is ever not the case.
Contact
I can be reached via Twitter or the contact form of this blog. Direct requests for technical support will be ignored, please comment on the article instead.
–Alex
Any opinions expressed on this blog are solely my own, and do not express the views or opinions of my employer.