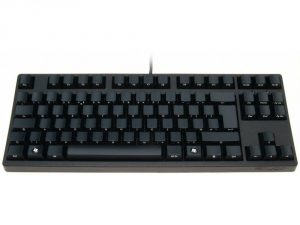 As a Sysadmin who works on a keyboard all day, I was enamoured by Jeff Atwood's post about his CODE Keyboard, that he developed in partnership with WASD Keyboards. Essentially, the CODE Keyboard is a pre-spec'd standard WASD keyboard, with Cherry MX Clear switches.
If you have no idea what I'm talking about, you should read WASD's Mechanical Keyboard Guide, which covers the different types of switches and their characteristics.
I'll admit I didn't do a lot of research. After a quick read on the site about the switches, I figured brown would probably suit me best, as I didn't want to annoy my neighbours too much, and I chose the smaller Ten-Key-Less layout to keep the mouse closer (rarely am I entering large numbers in sequence, so the numeric keypad simply wastes space most of the time).
The problem: I can't go back. Continue reading →