Three years ago, on a bit of a whim, I bought a Canon EF-S 10-22mm lens
. The action was probably symptomatic of Gear Acquisition Syndrome, but I've fortunately managed to keep it under control since – I'm still using the same set of lenses I bought around that time!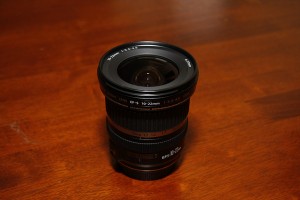 It was a pricey item, and to this day I don't really know what possessed me to spend such a sum on a piece of glass that I didn't really know how to use. What's more, I wasn't sure I'd use it regularly. But all the pictures in this article were taken with it, and these days it hardly leaves the camera.
Others have asked me about wide angle photography, and I've even loaned my 10-22 out a couple of times, so I thought it was about time I put down some words about traveling with a wide angle lens.